TAB Hybrid Inverter 3P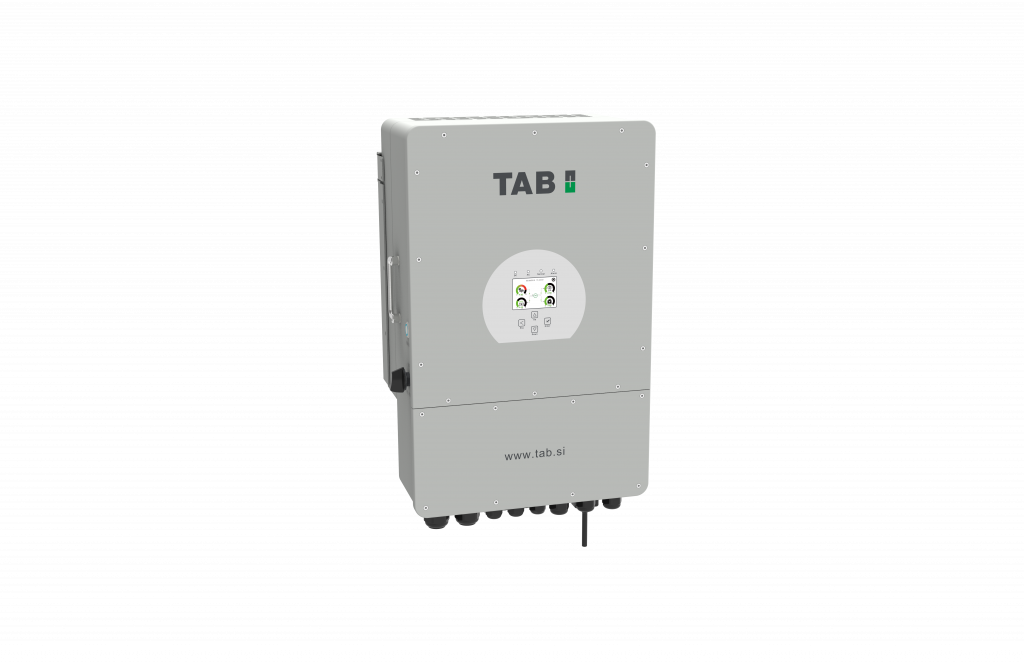 TAB Three Phase Hybrid Inverter is new hybrid inverter that supports three phase unbalanced output, extending the application scenarios. It is equipped with CAN port (x2) BMS and parallel, x1 RS485 port for BMS, x1 RS232 port for remotely control, x1 DRM port, which makes the system smart and flexible.
Main Features:
230/400V Three Phase Pure sine wave Inverter.
Self-consumption and feed-in to the grid.
Auto restart while AC is recovering.
Programmable supply priority for battery or grid.
Programmable multiple operation modes: On grid, off grid and UPS.
Configurable battery charging current/voltage based on applications by LCD setting.
Configurable AC/Solar/Generator Charger priority by LCD setting.
Compatible with mains voltage or generator power.
Overload/over temperature/short circuit protection.
Smart battery charger design for optimized battery performance.
With limit function, prevent excess power overflow to the grid.
Supporting WIFI monitoring and build-in 2 strings for 1 MPP trackes, 1 string for 1 MPP tracker.
Smart settable three stages MPPT charging for optimized battery performance.
Time of use function.
Smart Load Function.
| | | | |
| --- | --- | --- | --- |
| Ident Number | 3014658 | 3015858 | 3015217 |
| Inverter Type | TAB Hybrid Inverter 3P 8kW | TAB Hybrid Inverter 3P 10kW | TAB Hybrid Inverter 3P 12kW |
| Battery Type | Lead-acid or Li-ion | Lead-acid or Li-ion | Lead-acid or Li-ion |
| Battery Voltage Range | 40~60V | 40~60V | 40~60V |
| Max charging/discharging current | 190A | 210A | 240A |
| Max PV Input Power | 10400W | 13000W | 15600W |
| PV Voltage | 550V (160V-800V) | 550V (160V-800V) | 550V (160V-800V) |
| AC Output Power | 8000W | 10000W | 12000W |
| Dimensions (W x L x H, mm) | 422 x 279 x 699,3 | 422 x 279 x 699,3 | 422 x 279 x 699,3 |
| Weight (kg) | 33,6 | 33,6 | 33,6 |