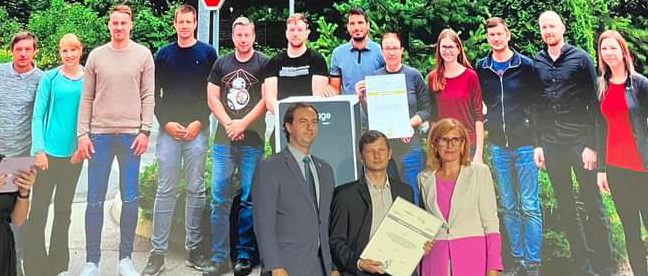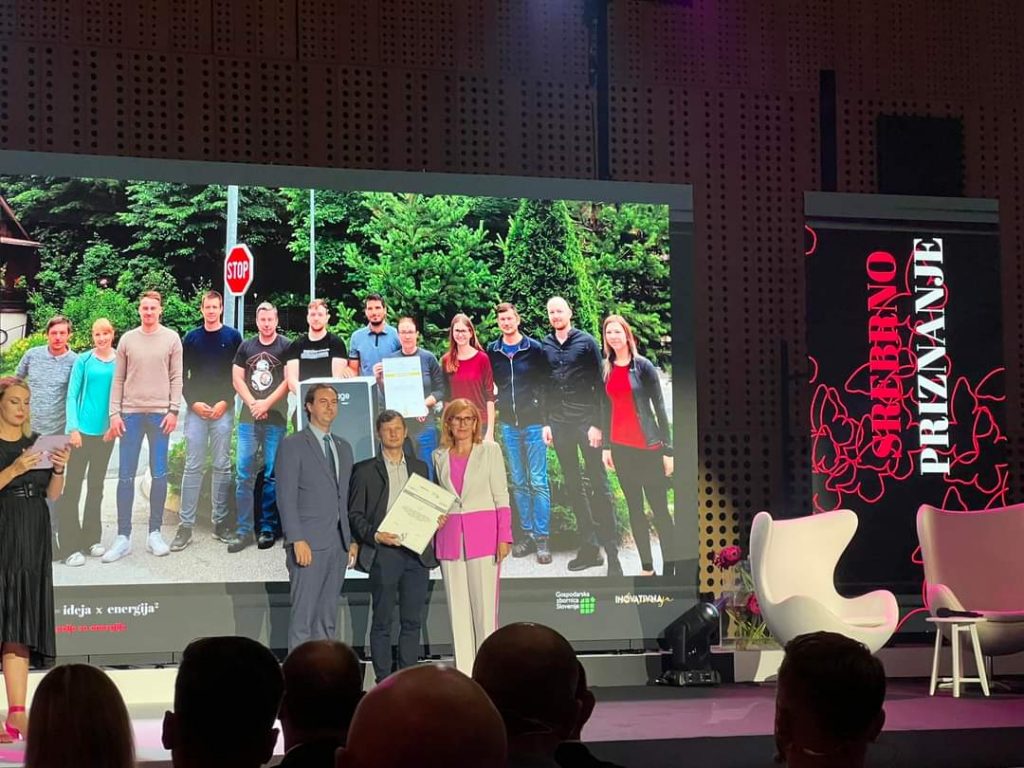 AFTER GOLD, TAB ALSO RECEIVES THE SILVER AWARD FOR THE BEST INNOVATIONS AT THE NATIONAL LEVEL
As part of the Innovation Day, which took place on 29 September 2023 at Brdo pri Kranju, the Chamber of Commerce and Industry of Slovenia presented national awards for the best innovations. Forty-five of the best innovations from all over Slovenia competed for the awards at the national level. 
After the golden award presented by the Chamber of Commerce of the region of Carinthia, TAB also received the silver award at the national level for the development of our innovative energy storage system TAB e.storage. The award presented by the Chamber of Commerce and Industry of Slovenia is not only proof of the success of TAB, but also recognition of the hard work, passion and innovation of our team. We are proud to belong to the very top of Slovenian innovation with our solutions and to contribute to the green transition through our sustainable activities.
TAB e.storage is proof of our commitment to advancing energy storage solutions and contributing to a green future. It represents our unwavering commitment to provide reliable and efficient energy storage that will enable the transition to renewable energy. It enables the storage and use of electricity according to the needs of households, thus enabling them to become more independent, efficient and sustainable. By integrating the technology into solar power plant systems, it promotes clean and sustainable energy, enables energy savings and contributes to reducing carbon footprint.
——————————————————————————————————————————————————————————–
TAB is synonymous with durable, powerful and innovative batteries for industrial, personal and commercial vehicles, as well as innovative energy storage solutions for systems that require constant and uninterrupted energy supply. Every day, we switch on and power the vehicles of the world's leading brands in the automotive and industrial sectors. We cover the manufacture, sale and servicing of various energy storage solutions.
With our knowledge, we also want to make our contribution to the green transition, which is why we have developed innovative battery energy storage system to help achieve greater energy independence and contribute to the transition to a more sustainable energy model.